Welcome to St. Lawrence…..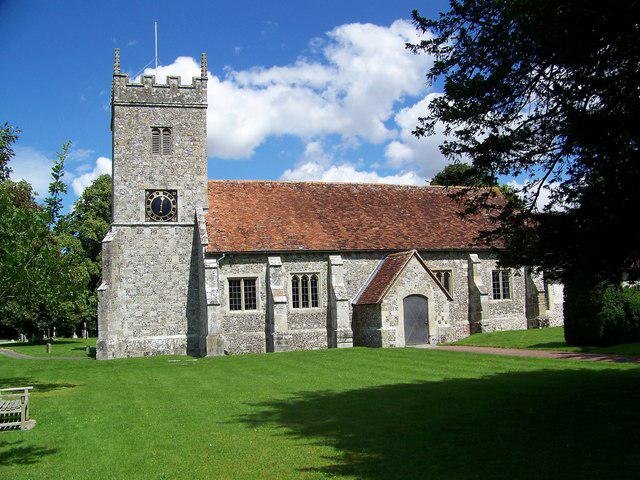 St. Lawrence is a friendly, active and growing village parish church.
The church lies in the shadow of Old Sarum, at the heart village of Stratford- Sub-Castle, on the edge of Salisbury.
We enjoy the richness of the church seasons and festivals, with a good balance of traditional and less formal services. Our ministry to families and children is growing.
During the year we have a programme of opportunities for learning and growing together and have regular times for prayer and reflection.
Our monthly pattern of Sunday worship is as follows:
1st Sunday Parish Communion 10.00am
2nd Sunday Together in Worship 10.00am (All age service)
3rd Sunday Parish Communion 10.00am
Evensong 6.00pm (not in December)
4th Sunday Holy Communion (Book of Common Prayer) 8.00am
Matins (Book of Common Prayer) 10.00am
Family Fellowship in the Reading Room 10.00am
5th Sunday Parish Communion 10.00am

St Lawrence has recently joined the Small Pilgrim Places network.
Small Pilgrim Places are Christian spaces which lend themselves to quiet prayer and reflection. St. Lawrence is open between the hours of 10.00am and 4.00pm for this purpose. There is a special pew with some prayer resources available.
For more information, please visit the website https://www.smallpilgrimplaces.org
If you are not already a member of our congregation, we hope that you will come and sample the welcome that we offer. If you need to contact us for any reason, please use the Contact Tab above.
May God bless you and those you love,

Sarah
Rev'd Sarah Wood-Roe
St Lawrence Church takes its responsibilities surrounding the safeguarding of children, young people, and adults who may be at risk very seriously, and works in partnership with the Diocese of Salisbury to ensure that we work in accordance with best practice at all times.
Our Parish Safeguarding Policy can be viewed here.
Our Safeguarding Guidelines for Staff and Volunteers can be viewed here.

If you have any Safeguarding questions or concerns you can contact our Parish Safeguarding Officer Karen Robinson on 07788851703or email krobinson.stlawrence@gmail.com
Alternatively you can contact the Diocesan Safeguarding Advisers, please find the details below:
Suzy Futcher
Diocesan Safeguarding Advisor (Monday to Thursday inclusive and on call Monday and Tuesday evenings until 9pm)
T: 07500 664800
E: suzy.futcher@salisbury.anglican.org
Jem Carter
Job share partner Jem Carter (Tuesday to Friday inclusive and on call Wednesday and Thursday evenings until 9pm )
T: 07469 857888
E: jem.carter@salisbury.anglican.org
An external Safeguarding service provider 'thirtyone:eight' provides out of hours cover from 5pm on a Friday until 8am the following Monday. T: 0303 0031111

The Church of England's Safeguarding Policy for children, young people and adults (Promoting a Safer Church) can be viewed here.